Open for business in the North West!
Finally, some good news!
Under direction of the State Government, Ningaloo Coral Bay is now able to accept your holiday stay!
If you currently reside in Exmouth, Carnarvon, Shark Bay or the Upper Gascoyne we are delighted to be able to welcome you to our Bayview park, for camping or accommodation. From Monday 18th May, residents of the Mid-West and Pilbara will also be able to travel to Coral Bay for a stay!
Allowing families of the north west to reconnect is a special step in our journey, and we are so glad to be able to facilitate this.
Please remember that holiday travel is still prohibited if you fall outside of these regions. We are eagerly anticipating your stay once restrictions are eased and it's safe to do so!
We are still happy to accept bookings for later this year in anticipation of restrictions being lifted.
We are incredibly mindful that it's not yet 'business as usual', so we have put in place new procedures to ensure the safety & well being of our guests and staff.
If you are feeling unwell, please stay home! Your actions at this time are incredibly important in the fight against COVID19. We ask that guests consciously adhere to social distancing practices whilst residing in Coral Bay. This includes:
Limiting your gatherings to permitted numbers.
Keeping 1.5 metres distance from others
Using tap & pay instead of cash
Our housekeeping staff are operating to an increased cleaning schedule of common areas, including on-site reception, the camp kitchen & shared ablution blocks. We do ask our campers for your assistance here – if you are self-sufficient, or your vehicle is equipped with a shower/ toilet/ kitchen, please consider using these before our shared facilities.
Sites will be allocated to disperse guests comfortably throughout the park. We have 200+ grassed & shady sites waiting for you, with a minimum 2m clearance to your neighbour.
Guests currently have access to the Coral Bay Supermarket, Bakery and Bottleshop. The Reef Cafe (located onsite) is open for takeaway dinners only. Licensed venues, such as Bill's Bar & the Backpackers Manta Bar remain closed until further notice. Many local Coral Bay businesses greatly need your support at this time, so please consider a visit.
If you are eligible for a stay with us, please get in touch! Our quite slice of paradise is ready to welcome you back. We are open for bookings Monday to Friday, 9am – 4:30pm on (08) 9385 6655.
For all other guests – sit tight! We will keep you posted as information becomes available. We are confident we can ride this wave & will see you in Coral Bay soon.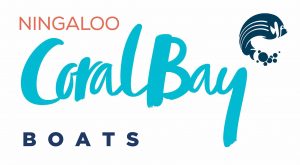 NINGALOO CORAL BAY BOATS offers an unforgettable Coral Bay experience with a range...