New Years Eve at Bill's Bar
If you are headed to the Bay for the festive season, be sure to book your tickets to Bill's New Years Eve Party!
Celebrations kick off from 9pm with a live band, DJ & glass of bubbles on arrival!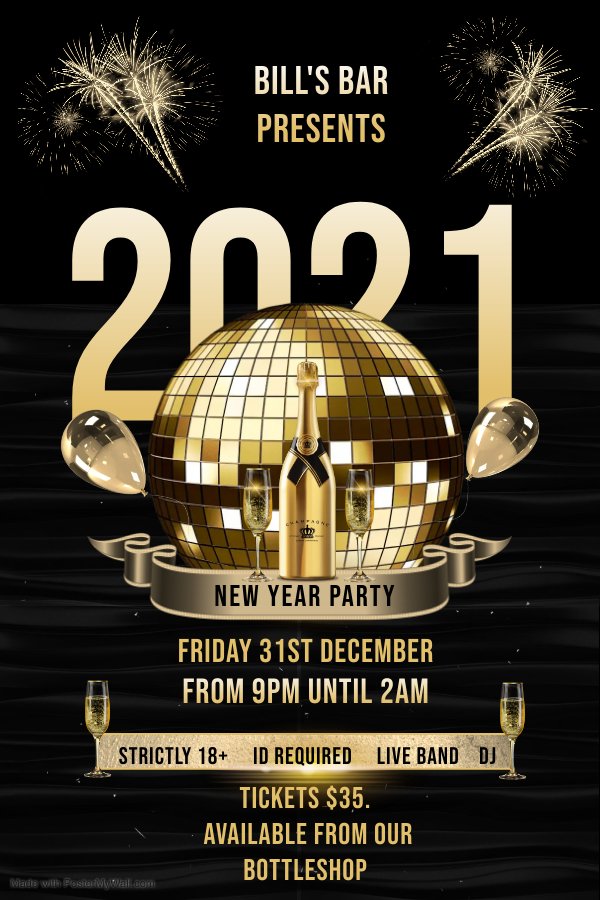 Contact Bill's Bar on: 9948 5156, or email: billsbar@ningaloocoralbay.com
With great excitement we share a sneak peak of our proposed new beachfront accommodation, planned to begin construction in mid...