The removal of our ever-popular Bayview Villas has begun and to celebrate we are now taking pre-bookings for the brand-new villas for October 2023 – March 2024!
The new 2 and 3 bedroom villas do not have a confirmed opening date at this stage however, as we are confident they will be ready for the latter part of 2023, reservations can now be made over the phone at (61 8) 9385 6655, or via email: reservations@ningaloocoralbay.com.
Please note there will be no images available until early 2023, so watch this space, and/or follow us on Facebook and Instagram for updates.
At present we are running an informal waitlist for the months of April – September 2023 for the villas in the hope they will be ready!
Get in quick! We are so excited to see guests enjoying these beauties next year!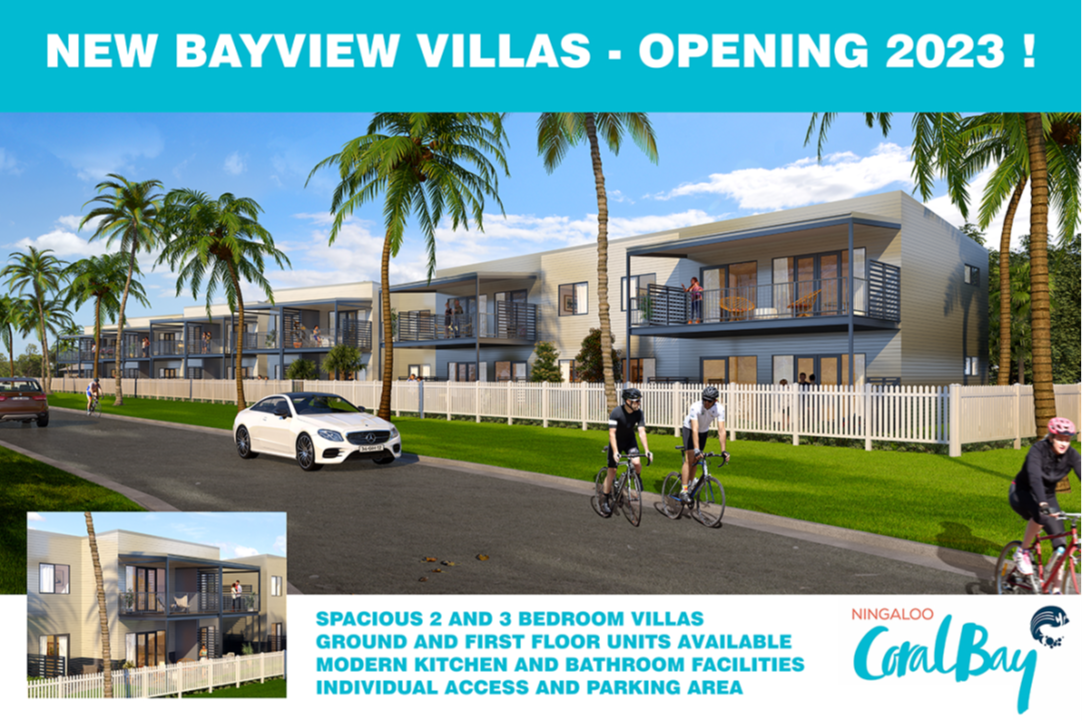 Qantas have announced the introduction of direct flights between Melbourne and Exmouth's Learmonth Airport. Flights are due to commence in...