PERTH RESERVATIONS OFFICE UPDATE – SEPTEMBER / OCTOBER 2022 SCHOOL HOLIDAY OPENING POSTPONED
In line with the Perth and Peel Regions 4 Day Lockdown, our Perth Reservations office is currently closed and our phone lines are unattended. We will re-open from 9.00am on Monday, 5 July 2021, pending no further restrictions.
We understand that this is an uncertain time for guests arriving in the coming weeks.
If you are unable to arrive this week due to travel restrictions, please be patient and we will respond to your cancellation as soon as possible.
If you are due to check-in this weekend for the school holidays, we are holding your reservation! We will assist you with amending your check-in date, or postponing your stay if required, subject to further restrictions.
* For everyone who has been patiently waiting, please note:
WE HAVE RE-SCHEDULED THE OPENING OF THE 2022 SEPTEMBER/OCTOBER SCHOOL HOLIDAYS TO: 9AM, WEDNESDAY, 14 JULY 2021. Reservations must be made via phone: 9385 6655.
At time of booking, please remember to advise your up to date contact information and details of what you will be bringing to stay in on site, including size.
For all other enquiries, please email: reservations@ningaloocoralbay.com – Please note we are extremely inundated and we thank you for your continued patience and support at this time.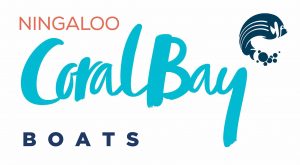 NINGALOO CORAL BAY BOATS offers an unforgettable Coral Bay experience with a range...